What our Clients think of us
Over the years many clients have come forward to show appreciation for the service we offer. These testimonials are the result of our commitment to service quality excellence.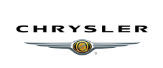 We have engaged Ledgen Group to provide outsourced accounting and report services since 2009. Being part of the world's largest automotive group, our company has very high expectations on service quality and commitment in reporting. Ledgen Group proves to be a trust-worthy partner, who can always deliver their work accurately and in timely manner.
Over these years, we have not encountered any problem such as missing corporate reporting deadline. I would be very happy to recommend Ledgen Group services as it gives consistently high quality work and excellent service quality.
Jimmy Lim
Finance Manager (Singapore)

We engage Ledgen Group to handle our accounting, GST and corporate tax reporting since January 2013. I was impressed by their dedication in supporting us and the tremendous effort taken in meeting the deadlines that were set. They were receptive to feedback and had also taken the initiative to provide services automatically when the situation deemed necessary. During periods like closing of accounts for financial year end, they worked effectively and efficiently under pressure. The team members are sociable, well organized, easy going has resulted in a warm working relationship with our staff. We enjoyed working with Ledgen Group team and it is a pleasure that we recommend Ledgen Group services wholeheartedly.
Benjamin Liu
General Manager (Taiwan)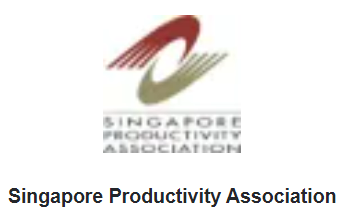 We have engaged Ledgen Group to provide monthly outsourced accounting and reporting services since 2010. Ledgen Group has provided us with committed and professional services during this period. Reports have been insightful and timely. The staff from Ledgen Group has always taken pains to explain the various reports as well as highlight potential areas for management focus. The later has been most useful and we are able to address potential issues before they become embedded problems.
Low Hock Meng
Executive Director (Singapore)
Before engaging Ledgen Group, we had many inefficient processes and issues of internal control pointed out by the external auditor. After outsourcing the accounting work to Ledgen Group team, we have seen many improvements. Evaluating comprehensively your professional service, we are very satisfied with support of your team. You have enhanced both of operational efficiency and reporting quality in a timely manner. Now you are the indispensable business partner for KVH to expand and stabilize our business in Singapore. I strongly believe you are exceeding your client's expectations and hope you will continue to support us in the future.
Seiichi Tateishi
Controller/Accounting Director (Japan)

We have experienced outstanding financial services with Ledgen Group, Singapore. From the very beginning of our business relationship, we enjoyed excellent expertise, extraordinary results and unique accuracy. We would like to express our highest appreciation for your services, and thank you for this very successful and efficient cooperation.
Harald Dollinger
Head of Finance and HR (Germany)
We are thankful for the payroll services provided. The team has understood our requirements and urgencies and has been quick and proactive in catering to our needs, and they have been highly understanding and accurate with high client orientation.
Simran Sethi
Chief Financial Officer (India)
We have been working with Ledgen Group for our group companies for accounting, tax, consolidation and financial reporting services for the past few years. What has impressed me was that my group of companies' necessary corporate administrative matters were very well looked after, and accounting and tax filings had been very clearly addressed in a timely manner.
Another reason for my exceptional satisfaction is the way that matters were approached, with the team's flexibility and co-operative nature. Jason and his team have always been there to assist us when we needed them.
Group of companies Marine Matters (Asia Pacific) Pte Ltd Yong Yuan Fah Shipping Pte Ltd Platinum Shipinvest And Consultant Pte Ltd Star Shipping And Chartering Pte Ltd
Michael Sim
Managing Director (Singapore)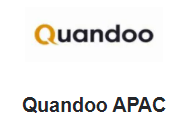 The staff at Ledgen Group always provides accurate work results and are always accessible. Their quick responses to our requests provide a swift resolution to our matters. They consistently show true professionalism and integrity in all of the work performed for us. We are very satisfied and appreciative of Ledgen Group.
Sebastian Ruppenthal
HR Manager (Australia)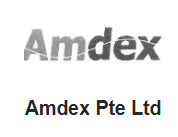 Our company has been working with Ledgen Group for over 8 years now and so far we have been most delighted by our corporation with them. Ledgen Group has been always helpful and available to find tax and structural solutions for our company. All specialists at Ledgen Group have rendered a professional service without compromises. We found our concern and questions were always taken seriously and professionally dealt with. Also with respect to international business structures, Ledgen Group had proposed successful solutions to us. We have in the past and will in the future recommend Ledgen Group services to our friends and partners who wish to open offices in Singapore…
Norbert Bruell
Managing Director (Germany)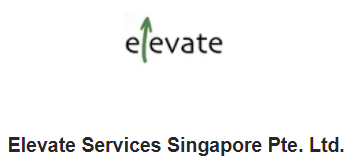 We are extremely happy and impressed with the thoroughness and level of service we have received from Ledgen Group. The compliance department is prompt in their responses, and they make the extra effort to seek out additional information to ensure full compliance, and are always willing to help communicate with individuals locally when needed. Their level of competence and communication helps our company feel greater trust that compliance issues are being attended to.
Richard Little
Director & CFO (USA)
We used to have backlog accounts for our group companies which were late for filing for 2-3 years. This was because our accounts were managed in US. The difficult part was the coordination work in different locations. We engaged Ledgen Group to assist us on the auditing, consolidation service and tax filing. Their staff were friendly and approachable and were able to provide extensive advices and support for us to make a decision. They helped us solve our backlog accounting issue. Now, I am happy to have my accounts and filing up-to-date.
Stan Mystkowski
Managing Director (USA)
Before Ledgen Group, our accounts were not really in order although we have an in-house accountant. I always had problems in understanding the figures as they didn't seem to be correct. It is also too costly for us to hire a full time account manager. We selected Ledgen Group as they are serious about our business. We engage them as the fees they offered were very reasonable. It took them only about one to two months to catch up with the backlogs accounts and produce a correct set of accounts to us. We have more confidence in the numbers now.
Lee-Lee, Yong
Operation Manager (Singapore)
Our company has been working with Ledgen Group for accounting, GST and tax filing since October 2008. Since then, we have enjoyed consistently pleasant service from staff who possess great drive, diligence and professionalism. We have been very impressed by the staff's dedication in supporting us and the tremendous effort taken to meet tight deadlines.
Tina Chua
Senior Office Manager (Singapore)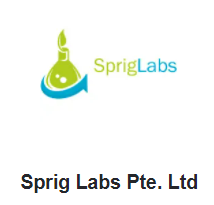 Despite the many challenges faced due to missing data, Ledgen Group managed to ensure that all required filings and administrative tasks were completed to the satisfaction of the relevant authority. They have helped Sprig Labs make an important step towards greater compliance.
Erik Jan de Boer
Managing Director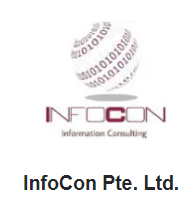 Our work with the team at Ledgen Group enabled us to fast track our company operations in Singapore simply because they are responsive and detail-oriented to ensure minimal errors. What we appreciated most about the team at Ledgen Group was their ability to follow through promptly, and I believe this will be the greatest benefit for business who wish to operate in Singapore.
T.S. Brown
Managing Director (Canada)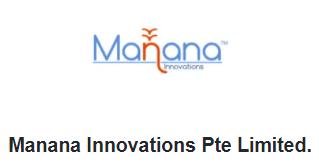 Ledgen Group has provided us with the strategic overview and effective working solutions to structure our group operations in Singapore. They are flexible in customizing their approach to ensure that it benefits us to the fullest extent. We highly value our client relationship with Ledgen Group and their professionalism in presenting to us things that are necessary. We have been given excellent service, enabling us a fantastic start in Singapore.
Chandan Ghosh
Mentor & Chief Strategy Officer (India)
I am extremely satisfied with the service level provided by Ledgen Group. They are prompt in their replies and furthermore they have provided resourceful advice on doing business in Singapore. Previously, we were caught up with a dilemma in the aspects of structuring our company in Singapore, however, Ledgen Group consultants were very professional in coordinating and executing our plans.
Mr Ozan Aslan, CPA
Business Development & Finance Manager
Get in touch and discover how we can help
Got a question or inquiry? Come talk to us today.
Contact Us