Your Trusted Partner for Statutory Compliance Services in Asia 
Since 2003, we have grown alongside our clients in Singapore, evolving to become Asia's partner in establishing footholds in the region.
We work in tandem with our clients – from multinationals to local businesses – enabling them with foresight, agility and accuracy to cement their leadership in the world's fastest growing economy.
From statutory compliance solutions such as Incorporation, Corporate Secretarial Services, Accounting, Tax, HR and Payroll, we will be your strategic affinity partners who will realise your vision with you.
Simplify and execute your expansion plans. Create and unlock value.
LEDGEN. Leading Partnerships, Generating Growth in Asia
At Ledgen, we forge and foster strong partnerships with our clients to unlock value and catalyse their business growth in Asia and beyond. We accomplish this guided by our 3 core pillars:
We Understand Asia
Our roots are deep in Asia. For decades we've been part of the exponential growth of the industries that continue to shape the region. That's why we have a profound knowledge of the intricacies, nuances and culture of Asia. And we leverage wisdom to create an environment conducive for unparalleled growth.
Power of Partnership
Our mandate is simple: we only succeed when our clients do. To do this, we learn and grow with them. And like true partners, we give them flexibility and guidance – a fine balance of adapting to their needs while firmly leading them to accomplish their goals.
Masters of Excellence
Our dedication to quality is paramount. It's not just about quick turn-around time or crunching numbers. It's about thoughtful diligence, attention to the minute details and doing everything to the best of our abilities. We challenge ourselves to set the bar of quality higher. To us, mastery isn't a destination, but a constant pursuit of excellence.
When it comes to leading growth in the region, one trusted name comes to mind.
Why Choose Us?
We help clients make informed decisions with solutions that blend local knowledge with an international and interdisciplinary network of professionals.
Personalised Solutions
Our highly experienced professionals can be trusted to help you reach your business' full potential. We understand that each client has their own unique concerns and challenges. As such, we ensure that each of our clients is allocated a dedicated professional who will deliver a personalised solution to ensure client needs are met.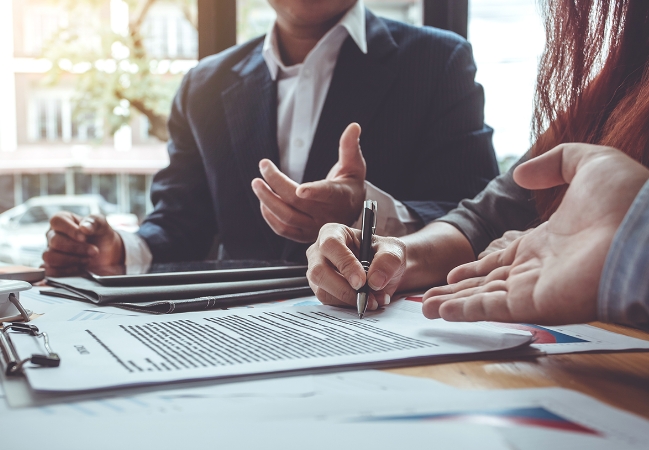 Reasonable Pricing
A cost-effective solution does not necessarily require a compromise on quality. Here at Ledgen Group we aim to provide excellence at competitive prices, ensuring that we value-add to our clients. Tailored packages are available to suit the needs of our clients.
Service Continuity
We believe in building a long-term relationship with our clients. We know that continuity of service is important and all clients like consistent teams and dedicated personnel to attend to their needs instead of having to continuously re-explain things to their service providers.
With our long-serving and experienced team, we are always here to deliver quality service on time, and we look forward to being your long-term and trusted business partner.
Let Ledgen Group assist you today in the following countries:
Singapore
Hong Kong
Malaysia
British Virgin Islands
Cayman Islands
Seychelles
Get in touch and discover how we can help
Got a question or inquiry? Come talk to us today.
Contact Us