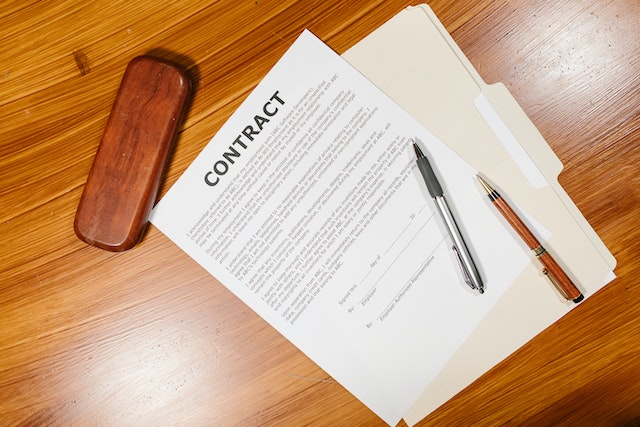 7 Key Points on the New Amendments to the Employment Act (1955) Malaysia
September 20, 2022
On 30th March 2022, the Employment Bill (Amendment) 2021, was passed in the Dewan Negara, Malaysia's upper house of parliament. The amendments introduced in the Bill are driven by Malaysia's commitment to comply with international labour law standards and practices required under the Trans-Pacific Partnership, the Malaysia-United States Labour Consistency Plan and the International Labour Organisation (ILO). 
The amendments will tentatively come into force on 1st January 2023 and covers employees who are earning up to RM4,000 per month. The following are some of the key amendments that every Malaysian employers should take note: 
Read more: Employer's Statutory Obligations in Malaysia
1. Extension of Maternity Leave
A welcome update to the Employment Act is the increased entitlement of paid maternity leave for working mothers who are recovering from post-delivery from sixty (60) days to ninety-eight (98) days to recuperate. This extension is seen as a very welcoming benefit to working mothers who need time to adjust and adapt after delivering a baby. An extended maternity leave will provide plenty of time for the woman to care for her newborn in the first critical months of its infancy. Once well-adjusted, she will come back to work with less worry and stress. 
2. Restriction on Termination of Pregnant Employees
The new amendments also include more protection for pregnant female employees, as well as those suffering from pregnancy related illnesses. From 1st January 2023, it will be an offence under the Employment Act 1955 for employers to terminate (or give notice of termination) to this category of employees, except on the grounds of misconduct, wilful breach of a condition of the employment contract, or closure of the employer's business. 
The employer bears the burden of proving that the female employee's termination from employment is not based on the grounds of her pregnancy or an illness arising out of her pregnancy.
3. Introduction of Paternity Leave
The 2022 Amendment will now see, for the first time, a provision for paid paternity leave. This is a landmark moment in Malaysian employment legislation, one that will see married male employees entitled to seven (7) days of consecutive paid paternity leave.
There are a lot of findings that suggest the advantages and benefits of paternity leave for the business. Not only will it redistribute family responsibilities more equally for both genders, but it will also improve employee morale and productivity in the long run.
4. Awareness on Sexual Harassment
In Section 81H of the new amendment, employers will be required to display a notice to raise awareness on sexual awareness in the workplace. This notice must be placed in a conspicuous location and must be displayed at all times.
This new section was introduced with the aim to raise awareness on sexual harassment in the workplace, a contentious issue that has been taken more seriously in many work settings across the world. 
5. Employment of Foreign Workers
Previously, employers who hire foreign workers were required to inform the Director-General of new foreign employees along with details of conditions of employment within fourteen (14) days of being employed. 
With the 2022 amendment, however, employers are now required to obtain prior approval from the Director-General in order to hire foreign employees. They must also notify the Director-General within thirty (30) days, if or when foreign employees are terminated.
6. Flexible Working Arrangements (FWA)
The COVID-19 pandemic has changed the working landscape for employees. During the pandemic, employees were required to work from home for more than two years. Currently, some organisations have adopted a hybrid model wherein employees work from office in rotation for a limited number of days weekly. 
With this new landscape, the Employment Act 1955 has been amended to provide a crucial section that addresses hybrid working arrangements. This is particularly important for the post-pandemic business landscape, with FWA and other important work models now becoming more common.
Employees can now apply in writing for FWA from their employers. Employers must then respond with a decision within sixty (60) days, and in cases of rejection, reasons must be given to the employees.
7. Maximum Working Hours 
Previously, employees in Malaysia had a maximum number of working hours of forty-eight (48) per week – which is equal to eight (8) hours a day for six (6) day weeks. From 1st January 2023, this maximum number has changed to forty-five (45) hours per week. The explanation behind this change is to safeguard the welfare of employees in line with the International Labour Organisation (ILO) Convention.
Conclusion
The amended Employment Act of 1955 Malaysia now offers greater protection to a much larger category of workers irrespective of wages or occupation in Malaysia and this direction is in line with almost all developed and modern economies in the world. Since the date of the new amended Employment Act 1955 is just a few months away, employers should review and revise their employees' employment contracts and company policies in the HR Handbook to ensure proper compliance to the above mentioned changes and the Revised First Schedule.
Work with Ledgen's team of HR and payroll professionals to comply with the latest local jurisdiction on employment, visas, and more. With presence in key regions in Malaysia & Singapore, our capabilities extend beyond borders to provide value-added services to your organisation. 
Get in touch and discover how we can help
Got a question or inquiry? Come talk to us today.
Contact Us