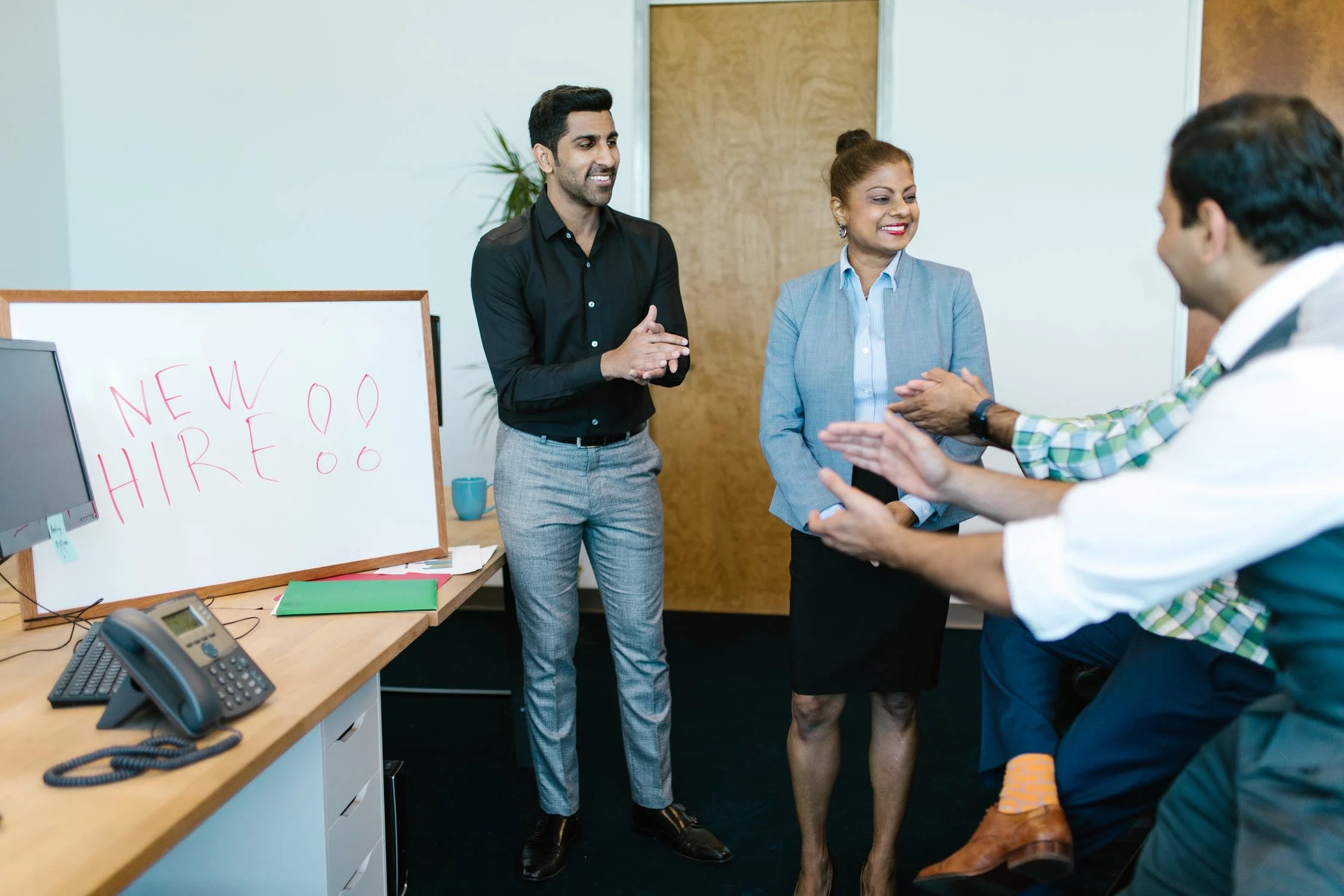 5 Ways How HR & Payroll Outsourcing Helps Your Business
August 11, 2022
Companies must constantly reinvent and strengthen their current operations with fresh concepts to stay competitive in the ever-changing business climate. The Human Resources (HR) division is crucial for corporate success for both small and large firms. The said division is responsible for more than just processing payroll and managing the annual open enrollment period.
More importantly, HR manages the company's employee-focused initiatives such as the Compensation & Benefits structure (ComBen) and mapping its Learning & Development (L&D) strategies. The success of an organisation highly depends on the capabilities of the HR team and its manpower management. And one of the best strategies to improve HR function is by outsourcing. So today, we will talk about how HR and payroll outsourcing can help improve your business. 
Read more: 5 Myths & Misconceptions about HR Outsourcing 
How HR & Payroll Outsourcing Helps Your Business 
Better Management & Compliance  
Compliance is a key aspect for all firms. Non-compliance will be disastrous for firms because they can lead to penalties and reputational harm to the company's brand. Hence, HR compliance requirements need to be handled proactively. However, it can be difficult for employers to keep up with constant development and more complex legislation. This is why working with an HR outsourcing service can give you the peace of mind of knowing your HR strategies are compliant to a variety of local regulations.  
Besides compliance matters, other HR-related issues are equally crucial. A good talent management can help the company retain its best employees and attract new ones. Fair recruitment practices can also be ensured when working with the right recruiters.  
Numerous parts of HR, such as handling complaints, reprimands, and terminations, can be extremely delicate and complicated. Having expert help for these high-risk tasks makes good commercial sense and HR outsourcing may be the answer. Experienced HR specialists may help businesses reduce these risks and set industry based benchmark good practices which will indirectly promote the companies as employer of choice among ever discerning jobseekers in the 21st century.
For many firms, HR costs can be a significant financial strain when done in-house. Some businesses discover that they do not necessarily need to maintain a whole team of specialised HR staff when the human capital budget can be used for core revenue-generating activities. 
They need to think about offering competitive employee benefits, options for learning and development, and crafting a job description for the best suited position. In addition to these, compliance problems might result in significant fines if a risk management approach is ineffective. 
Outsourcing may also help you save resources and materials by reducing the need to purchase, implement, and maintain pricey software and/or equipment. Some HR outsourcing partners can help clients with their recruiting strategy and execution by taking on a portion of the work, time, and expenses involved in hiring new employees. 
Most of the time, a one-size-fits-all approach to HR is the only option available to many companies due to budget restrictions. This can result in HR staff being overstretched and forced to wear too many hats, leading to burnout and dissatisfaction.  
In contrast, HR outsourcing partners offer a variety of tailored HR services to businesses based on each company's market, industry specialisation, and workforce.
You will be able to make adjustments as and when you need to by taking advantage of HR outsourcing, which will provide you instant access to the resources you require. Working with a partner who can provide the same flexibility is the greatest approach to stay adaptable. 
Enhance data security protection 
Due to the sensitive nature of many HR and payroll information, including employee personal information and compensation information, payroll processing requires adequate data protection. For example, HR divisions in Malaysia are required to abide by regional rules including the Personal Data Protection Act 2010 (PDPA).
Maintaining an adequate level of data security and protection internally might be tough if your business has limited time and financial resources. Internal HR teams must keep up with the changing nature of cybersecurity threats. Internal teams might also not be well-equipped to have the right procedures in place to guarantee that HR data is secure and consistently backed up due to its relatively smaller scale.
By outsourcing, your HR data can be better protected because of the larger economies of scale where the service providers share the IT securities and compliance measures' best practices among their clients. This will ensure higher assurance of sensitive personal information to the respective employers. 
Boost Productivity & Core Strength 

 
Payroll outsourcing is a simple way to boost business productivity while reducing in-house HR stress. Your HR staff can concentrate on achieving more value-added strategic goals such raising employee engagement to increase organisational efficiency rather than spending hours per pay cycle on the administratively taxing work of processing payroll.
Some payroll outsource service providers offer a web-based employee self service portal where the company's staff is allowed to update their personal information (eg. change of marital status or home address, newborn child etc.) thus minimising the HR team's workload and paper handling. Furthermore, a company's crucial payroll continuity can be better assured by outsourcing to a reputational partner so that your employees are paid on time without any worry of a catastrophic HR staff attrition.
Conclusion 
Human resources have always been at the heart of the workplace, and the HR function has progressively become more strategic. The pandemic recently has caused a shift in priorities for business owners, primarily due to manpower mobility caused by the Great Resignation. Many have now looked to payroll outsourcing to facilitate the HR division in maintaining and nurturing the businesses' most important resource; its employees instead of being bogged down by monthly administrative payroll processing.
At Ledgen, our team consists of multiple professionals that can help you assist your business payroll management and some complex HR functions. Our background and experience have put us up to par with current on-going business needs in the HR functions. 
Contact Ledgen today to get started with outsourcing your HR & payroll needs. 
Get in touch and discover how we can help
Got a question or inquiry? Come talk to us today.
Contact Us