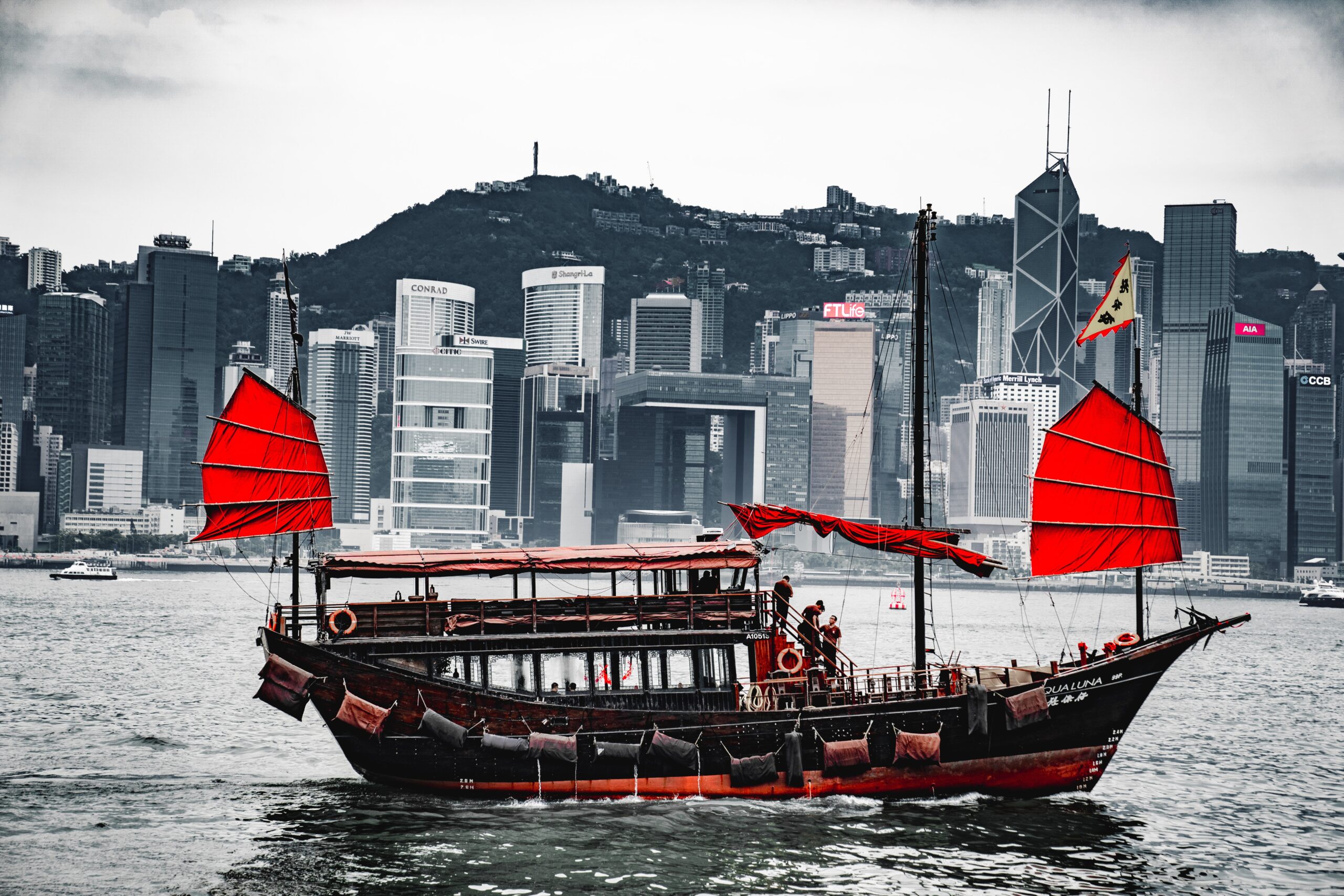 Is Hong Kong Still Relevant Post Pandemic?
July 04, 2022
Hong Kong has a good track record of dealing with economic shocks. The openness of Hong Kong's economy makes it sensitive to downturns in trade and investment flows. However, the region has an ability to rebound quickly once conditions change. 
Following the sharp 6.1% contraction in 2020, Hong Kong's economy started to rebound in 2021 as the Covid-19 pandemic was gradually brought under control in the territory. In real terms, GDP increased by 6.4% in 2021. However, Hong Kong's economy remains largely hobbled due to the ongoing Covid-19 controls that severely limit non-Hong Kong ID holders to travel to the territory. 
The Hong Kong's government plan to revive economy
Mainland Opportunity through the Belt and Road Initiative 
By leveraging the benefits of 'one country, two systems,' Hong Kong can open up more opportunities for growth. Hong Kong's unique position as a gateway and intermediary city enables the region to integrate and connect with multiple countries. Hong Kong will be able to achieve higher development by actively participating in the national dual circulation development strategy and grasping the opportunities presented by the development of the Guangdong-Hong Kong-Macao Greater Bay Area and the Belt and Road Initiative.
Hong Kong Budget 2022  – supporting measures to fight the pandemic, revitalise the economy and relieve the community's burden
In this year's budget, the HKSAR Government announced several economic measures to direct more resources to relieve people's hardship and provide small to medium-sized enterprises ("SMEs") with some breathing space so as to stabilise the economy and maintain public confidence. These measures include a 100% reduction in profits tax for businesses (subject to a ceiling of HK$10,000 per case), issuance of consumption vouchers of HK$10,000, subsidy of HK$10,000 for the temporarily unemployed and rental waiver for businesses that have to be closed due to the Covid rules.
This year's budget aims to generate a leveraging effect that benefits citizens and businesses by stabilising the economy and easing people's burdens. The revised estimated surplus of HK$18.9 billion for 2020/21, as compared with the original estimate of a deficit of HK$101.6 billion, demonstrates that Hong Kong has a strong financial health and the economy is able to return to the normal track once the epidemic situation is over.
Development of Vital Sectors in Hong Kong 
Hong Kong is one of the most vibrant international financial centres in the world.  The contribution of the financial services sector to Hong Kong's Gross Domestic Product increased from 14% in 2005 to 23% in 2020. The Closer Economic Partnership Arrangement (CEPA) gives Hong Kong's financial service providers and professionals greater market access and flexibility in their Mainland expansion and serves as a gateway for foreign firms seeking access to Mainland China. 
Hong Kong offers growth opportunities for sub-sectors including Private Banking/Wealth Management, Asset Management, Private Equity, Insurance, Banking, Capital Market and Corporate Treasury Centres & Asset Financing. 
The Hong Kong Monetary Authority unveils "Fintech 2025", its new strategy for driving fintech development of Hong Kong.  This new fintech strategy aims to encourage the financial sector to adopt technology comprehensively by 2025, as well as to promote the provision of fair and efficient financial services for the benefit of Hong Kong citizens and the economy.  The five focus areas include all banks go fintech, future-proofing Hong Kong for Central Bank Digital Currencies, creating the next-generation data infrastructure, expanding the fintech-savvy workforce and nurturing the ecosystem with funding and policies.
The rapid rise of e-commerce has affected the traditional retail industry in Hong Kong, as it has in every other area of the world. Customers and merchants can now communicate through a multitude of channels, and retailers should establish a business strategy that accounts for this change. Ultimately, having a digitised approach such as the well-known omnichannel strategy can establish meaningful consumer interaction via a connected ecosystem.  
Creating an omnichannel plan has been the top of many retailer's management agenda. To create such a roadmap, retailers must first gain a comprehensive understanding of the whole consumer journey, from browsing to shopping to payment, fulfilment, and use to post-purchase social sharing and interaction. This has thus created a huge opportunity for growth for e-retailers and businesses in Hong Kong. 
Preparing Hong Kong for the Future
Leveraging Digitalization  
Digital transformation is about preparing your company for the future, resulting in improved employee experiences, more efficient operations, and new revenue sources. In Hong Kong as with other parts of the world, there is an upward trend of adapting to digitalization driven by both push and pull factors. Some of the ways businesses are digitizing are:   
Using no-code app configuration, which democratises innovation

Connecting applications to create a cohesive system

Using software robots to automate commercial processes

Using the industrial Internet of Things to connect company assets
Rethinking Business Strategy 
As Hong Kong is phasing towards a post-pandemic era, many business executives are rethinking and resetting their strategy to build resilience. They would evaluate where and how the crisis has strained or broken their existing models, as well as the dangers and possibilities that this offers. Their business leaders are also engaging in an agile, options-based procedure that allows them to identify and analyse their impact on the company's near and long-term prospects.
How has Hong Kong fare post-pandemic?
Hong Kong's economy will undergo a revival after the Covid-19 pandemic is brought under control with the help of citywide efforts and the support of the central government. The 2022 Budget proposes multiple measures to focus on strengthening Hong Kong's position as an international trade and financial centre. It also proposed various tax and non-tax measures supporting the development of family offices, the maritime and port sector and innovation and technology sector.
Hong Kong is still one of the best places to start a business. The city is not a stranger to crises that are bound to happen as a result of globalisation and international trade. From the 1998 Financial crisis to the SARS epidemic, Hong Kong had braved the storm to bounce back stronger. 
Conclusion 
The pandemic was an unanticipated disaster that affected the entire world. But despite the challenges, the Hong Kong administration shows strong signals that look promising for the future of the city. The government's actions and efforts have made sure organisations are adapting to new norms in order to withstand the challenges and barriers that lie ahead. Hong Kong remains a relevant business hub today, offering a nurturing environment for enterprises to thrive.
Navigate your way through post-pandemic challenges and opportunities with Ledgen. Incorporate your business in Hong Kong with the help of capable professionals ready at your service. 
Get in touch with Ledgen today.
Get in touch and discover how we can help
Got a question or inquiry? Come talk to us today.
Contact Us