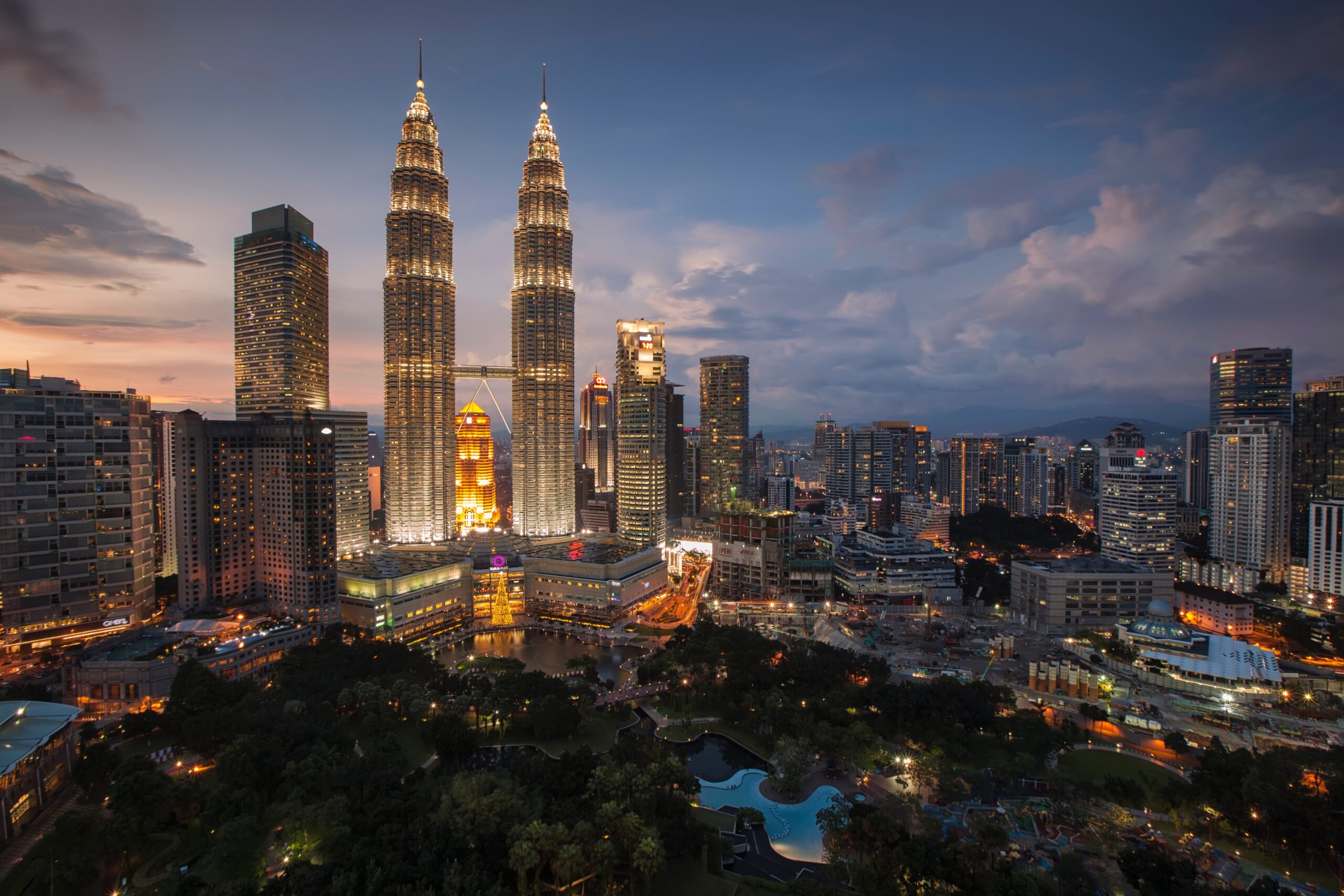 7 Reasons Why You Should Venture Into Malaysia This Year
May 20, 2022
Malaysia is one of the most promising nations in Asia, which makes it a popular venue for inventors and businesses. Although marred by economic impacts from the pandemic, the Asian Development Bank still predicts a strong 6.0% rebound for the country in 2021 and to stabilize at about 5.7% in 2022. Like many places, 2020 has been tough for Malaysians. But the economic outlook and potential for investment remain positive in the future.  
In today's article, we'll look at some enduring qualities that the Malaysian financial ecosystem has to offer and why businesses are still considering it as a good place to venture into.  
Reasons to start a business in Malaysia 
1. Strong Support System
The Malaysian government has often been friendly and welcoming to foreign investments and businesses. Many policy-makers have a very pro-business stance, implementing policies that improve the business environment for private enterprises. Tax incentives and financial subsidies are also offered to companies with pioneer status. The nation also allows foreigners to establish 100% foreign-owned companies and has an established financial sector.   
Government Support During the Pandemic:
To assist businesses and employees through the economic turmoil caused by the pandemic, the government introduced a hiring incentive programme (PenjanaKerjaya) and a wage subsidy programme.
Hiring Incentive Programme: Monthly cash incentives are given to companies employing new people for 6 months.  
Wage Subsidy Programme: Corporations can receive up to RM1,200 per retained employee each month for 3 months. 
In August 2020, it was reported that the programme had helped employ more than 11,000 people and up to 2.4 million jobs have been saved by the wage subsidy programme. Schemes like this show Malaysia's commitment to helping provide businesses with assistance and stability, increasing confidence in the country.
2. Solid Infrastructure
Malaysia has an excellent infrastructure which is positioned to well-serve the businesses in the country. Excellent air, land, and sea cargo facilities make transporting goods efficient and reliable. The international sea and air connections provide multinational corporations with an accessible route to deliver their goods and services to places all over the world. With good highway networks linking the country to Thailand in the north and Singapore at the tip of the peninsula in the south, connectivity between neighbouring nations also promises excellent international trade opportunities. 
The telecommunications infrastructure is one of the best developed in the region, supporting a range of domestic and international communication services. This is excellent for any business that has operations in other locations. Better telecommunications 5G infrastructure is also in planning and development, paving a way for faster internet speeds with higher bandwidths and capacity for the industry to do more.  
3. Well-Educated Workforce   
Many expats will find it easy to communicate with locals as English is a common language spoken in Malaysia, along with Bahasa Malaysia, Chinese, Tamil and various dialects. It is fairly common to use English as the medium of communication, especially in the private sector. 
Malaysia's talent pool has been developed and supported by many institutions that open up opportunities for more young people to hold diplomas, degrees and certificates. A growing number of the population are also Master's degree holders, indicating specialised skills ripe for the workforce. With English mastery, certified qualifications and an admirable work ethic, Malaysia's workforce continues to become a pulling factor for investors and foreign businesses. 
4. The Heart of ASEAN & Southeast Asia
Southeast Asia has seen rapid development in recent years and is one of the main regions fuelling global GDP growth. ASEAN is an intergovernmental organisation promoting cooperation among 10 Southeast Asian countries, and it is also the third-largest trade bloc in the world. Malaysia has been a key member of the organisation since its inception in 1967.
Located at the heart of ASEAN with strong cooperation with other major regional powers like Indonesia, Singapore, and Thailand, Malaysia offers easy access to a USD 400 billion market.
As ASEAN progresses and its members grow more affluent, the consumer spending power of its huge population will grow. Malaysia is strategically positioned to take advantage of this important market locally and internationally, acting as the perfect hub for businesses in the region.
5. Continuous Economic Growth
Malaysia is a country on the move. From a country dependent on agriculture and primary commodities in the sixties, Malaysia has today become an export-driven economy spurred on by high technology, knowledge-based and capital-intensive industries. Bank Negara Malaysia has projected Malaysia's economy to grow between 5.3% to 6.3% in 2022. Despite some setbacks, Malaysians continue to look forward and progress and keep a positive outlook for the future.
6. Affordable & Enriching Living Standards
Many would look to Malaysia to learn the success stories of living in a heterogeneous multicultural society. As a cultural melting pot, Malaysia offers an enriching experience unlike anywhere else in the world. The cultural diversity creates a vibrant environment, as well as a more inclusive workforce. 
Malaysia's relatively inexpensive cost of living coupled with the energetic lifestyle makes it a great place for foreign professionals to live. Expats will  enjoy a good quality of life with affordable healthcare, tourism, and services. 
7. Business-Friendly Policies 
Malaysia has become an attractive manufacturing and export base in the region thanks to many government policies that aim to maintain a business-friendly environment with opportunities for growth and profits. The private sector in Malaysia has continuously worked well with the public sector in achieving the nation's development objectives. 
The Free Trade Zones (FTZ) and Digital Free Trade Zones (DFTZ) are one of the many examples of Malaysia's eagerness to work with international players. Other examples include permitting foreigners to be allowed 100% shareholdership in certain service and manufacturing industries. Malaysian law has also evolved to provide better protection to investors and intellectual property, empowering decision making and innovation.  
Conclusion 
Ledgen Group has helped countless clients to start businesses over the years, whether it's a venture into Malaysia or other key regions in Asia. We continue to serve our clients by offering a comprehensive solution at every step of their business, from incorporation to regional expansion, in several countries. 
Ledgen has now expanded our business across key Asian regions to be the trusted statutory compliance solutions provider in Malaysia, Singapore, and Hong Kong. Kickstart a Malaysian success story with us and start your venture here strong. 
Get in touch and discover how we can help
Got a question or inquiry? Come talk to us today.
Contact Us